This year, as I see I've been very little on my blog, it seems as if I had totally forgotten stories. However, although I had not time to write about it yet, I had the luck of being part of a Creative residency in Sigüenza and working under the guidance of Pepito Mateo with six storytellers from different parts of Europe for the creation of a collective performance within the project of the European Network of Storytelling Towns. Sigüenza, Guadalajara, Chevilly-La Rue and next year Bratislava and Italy, are the different stops of this performance that has grown and ...
Although I am not certain of having totally worn out my last pair of iron shoes yet, as I said in my last post written exactly 8 months and a half ago, it seems pretty sure that stories have appeared discreetly again in my new life with a storytelling project which has survived to pandemics and has allowed me to meet again with what I love the most: the art of telling stories. But before telling you about it, I wanted to set the scene for you talking about )babel 0.1(, a multilingual storytelling laboratory I organized with ANIN in 2017 and which was in a certain way ...
Llegeix-me en Català Léeme en Castellano This year it came often to my mind one motif from folktales which fascinates me extraordinarily: wandering till iron shoes are worn out. It usually appears when a character breaks a taboo: as a punishment, the character won't reach his or her objective until wearing out the soles of a pair of iron shoes, which is quite challenging, or even more than one pair (in some folktales they even mention a hundred pairs, which sounds quite disappointing). I imagine the character walking without rest, having the impression that this ...
Llegeix-me en Català Léeme en Castellano This month of January is time to stay at home and focus on little things, in possible and cozy entertainments, and they are more available than it seems. The new normality has proved fatal for on-site storytelling; stories, however, never die: they just transform and revive in an unexpected and, above all, a creative way. Until recently I felt panicked for improvisation; maybe because I took it like a cough syrup that must to be swallowed than as a game for being able to relish better your more spontaneous imagination. But ...
Llegeix-me en Català Léeme en Castellano On this day ten years ago I began the tradition of greeting all my blog subscribers a happy new year with a little folktale. This time it has been really difficult, as we all had to endure a difficult time. But after reading lots of stories, and dreaming them as well, I think I found a suitable one, mixing different versions of it and retelling at my own way. The picture is a beech forest I visited with a friend 3 years ago, that is on the 3rd BC (Before Coronavirus), when we were still able to travel freely. I remember I was ...
Llegeix-me en Català Léeme en Castellano Unfortunately the storytelling session programmed for next Sunday 18th at 12 at the Pedralbes Monastery has been cancelled. I hope to be inform you soon about a new performance date. Here there is a little story as a way of apology. Good night and good stories… They say there was a little sparrow that when there was a storm, it used to lie on the ground and raise its little legs to the sky. ―What are you doing? ―asked the fox. ―I try to protect the Earth and all the creatures which live in it! ―answered the sparrow ―. If the sky ...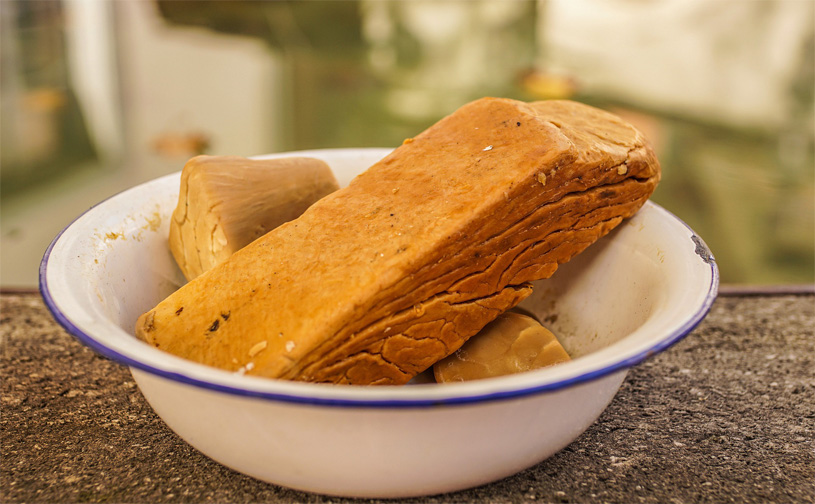 Llegeix-me en Català Léeme en Castellano Today the Tramontana is visiting us, the perfect match for doing the laundry. While I see my clothes dry by blowing in the wind, I tune my kokle and let my folktales to get a bit of fresh air for next Sunday's performance at the Pedralbes Monastery: stories of washerwomen which remind us how hard it was to wash clothes by hand, and makes me think how much things have change since my grandmother's days. On that occasion, due to the new normality, it will also not be possible to tell the stories at the so-called ...
Llegeix-me en Català Léeme en Castellano Sometimes clouds obscure the landscape hiding everything else from our sight. Luckily the tramuntana wind sends all these clouds away, discovering again the landscape. It is just a matter of time, as the prisoner in Constantinople says, on the folktale that will substitute virtually my presence on the Festival EVA, En Veu Alta, of this year. It is so important to remind audiences that there is plenty of brave artist trying to take forward many good cultural projects like this one, adapting to the situation with lots of ...
Llegeix-me en Català Léeme en Castellano These days in my town we had to go back to confinement due to a discrete covid-19 outbreak which put us on the map and forced us to cancel all activities programmed for the Summer World Book Day, a sort of rescue operation of the 23rd April for the publishing sector, already very affected by the crisis. The cancellation of all activities devoted to books upsets me not only because it indicates the little consideration given to culture in the balance comparing with the crowded beaches and bars, but also because after some days of ...
The storytelling performance programmed tomorrow Wednesday 20th won't be at 11h, but at 12h. You can enter the instagram channel here: https://www.instagram.com/p/CATponThBSM/ Sorry for the inconvenience!